Our family and dear friends are lovingly making beautiful and symbolic Abby's Angels Bracelets as an outward symbol of our faith and love for Abby.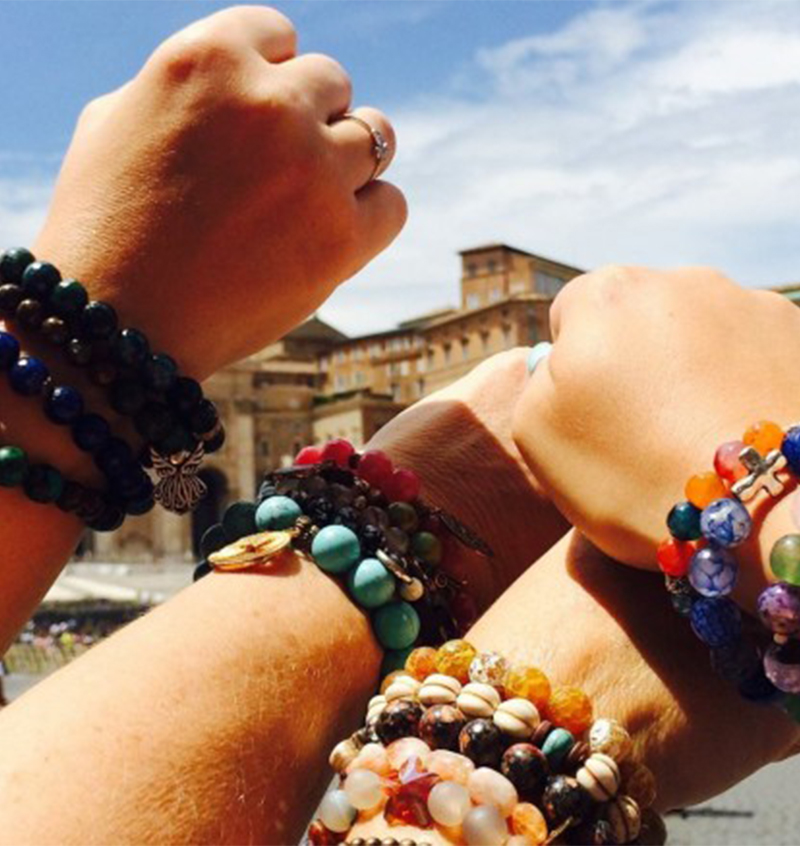 A Message of Faith & Love
Stories have been shared on numerous occasions by friends who have given their own bracelet to someone they believed could use its message of faith and love. Showing compassion towards others is truly a gift – sharing Abby's bracelet leaves them with a reminder of encouragement and prayers.
People have shared that they will be driving, receive a phone call or text, reach for their phone, see their bracelet and it will STOP them from being distracted. Parents of teen drivers will give their teen an Abby's Angels bracelet to keep in the car as a reminder to drive safely and with responsibility.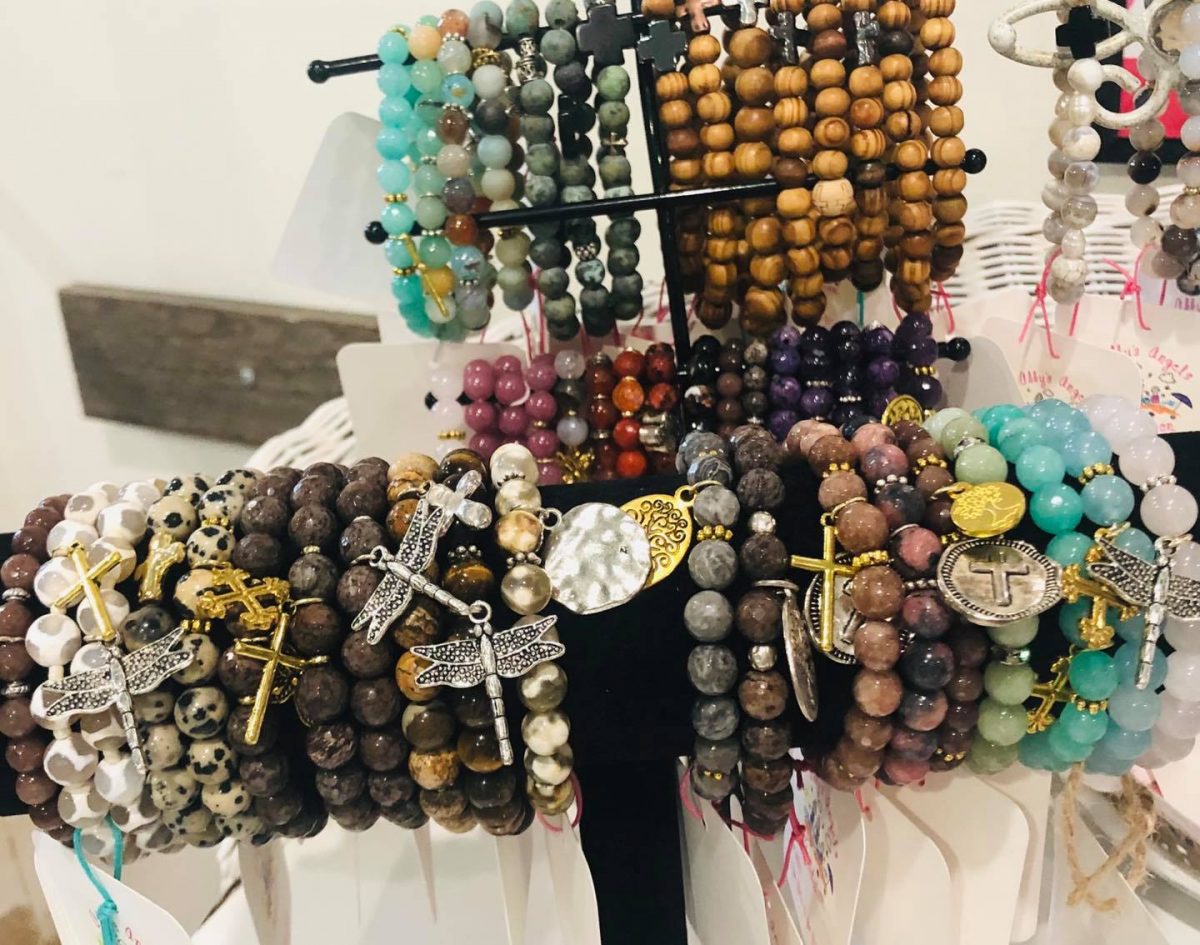 Purchase one of Abby's bracelets at any of these fine retail locations!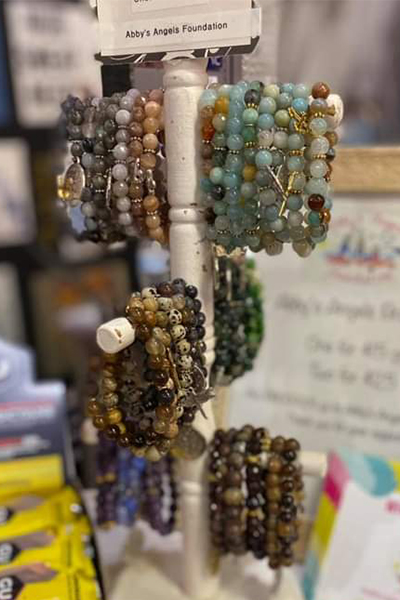 Dragonfly Running Company
10 LaGrange Street
Newnan, GA 30263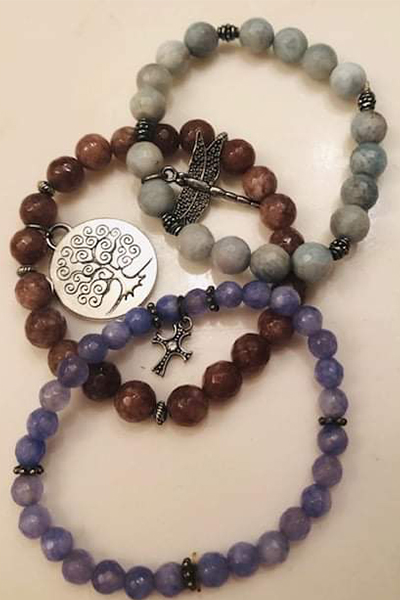 Headlines Hair & Nail Salon
770 Greison Trail #D
Newnan, GA 30263
(770) 253-5758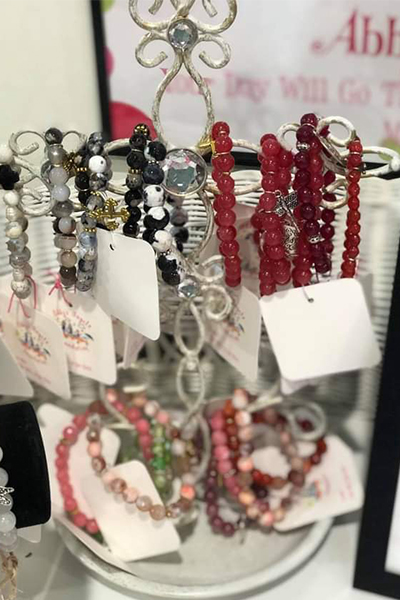 Heirloom Market Co. & Bakeshop
8861 SR-54 E
Sharpsburg, GA 30277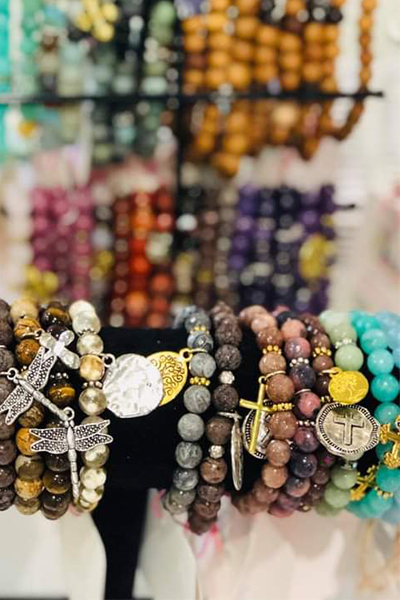 454 Mcdowell Street
Welch, WV 24801
(304) 436-8655
Abby's Bracelets Around the World
People have bought Abby's Bracelets and taken photos with them all around the world. We have been blessed by all of you who have shared your photos with us.